Nesmith Library
Teen Summer Reading
~2012~
~~ 88 Teens Participated ~~
~~ Over 425 books were read ~~
~~ 140 Teens attended events ~~
| Kick-off Party | | Fake Photo Contest | CSI/Forensics | Movie Screening | Blacklight Painting | Self Defense |
| Zombie Craft | | Murder Mystery Night | End of Summer Party | How to Earn Book Bucks |
Kick-Off Party* with
MIND READER Chris Bolter ["He's in your heads!"] - PHOTOS!
Join your friends at the Summer Reading Program Kick-Off event on
Wednesday, June 27th
12:30 pm at the Nesmith Library
Following the performance, enjoy make-your-own sundaes
Door Prizes and Bonus Book Bucks !
Find out about the "Fake" Photo Contest! ~~ THE WINNING PHOTO
*If you can't make it to the kick-off, you can still participate in the Teen Summer Reading Program, earning Book Bucks to buy fun prizes and to get Raffle Tickets for more prizes!
The Teen Summer Reading Program is for young adults ages 12-18 or those going into grades 6-12.
---
Thursday, July 12
2 pm
Learn about forensic evidence with hands-on activities.
Registration preferred so we have enough supplies : email, or call 432-7154
---
Teen Movie Screening: Night of the Living Dead
Wednesday, July 18
7 - 9 pm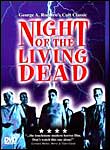 Enjoy popcorn, snacks and a movie.
Open to High School Students only (entering 9th grade and up)
---
Blacklight T-Shirts - PHOTOS
Monday, July 23
Beginning at 2 pm
Bring a black T-shirt, article of clothing or bag to decorate with cool blacklight paint!
Stencils and paints will be provided.
---
Thursday, August 2
2 - 3 pm
Learn some quick easy techiques to keep yourself safe.
Presented by the owners of
The Golden Crane Martial Arts School
---
Wednesday, August 8
2:30 pm
Make buttons, pins, bracelets and more
in fun and scary horror themes!
---
Teen Murder Mystery Night - PHOTOS
Tuesday, August 14
6 - 8 pm
Can you solve the crime?
Enjoy an evening of fun, murder, mystery - and snacks!
Registration required : email, or call 432-7154
---
End of Summer Reading Party ~ PHOTOS
Friday, August 17
Starting at 1 pm
Cupcake Fun -- Decorate your own MONSTER CUPCAKES....
Brains, Frankenstein, gore, monsters of all kinds....
YOU decide what brand of scary you want to eat!
RAFFLE PRIZES WILL BE DRAWN !
---
Teen Summer Reading Program ~ How it Works!
Read ~ read ~ read ~ (at your ability level, of course) and write a brief review of each book (review forms are provided). For each review submitted you receive a BOOK BUCK. Use your Book Bucks to "buy" fun prizes (see them on display in the library). When you buy your prizes, place your name and phone number on the back of each Book Buck. These Book Bucks become your Raffle Tickets! Place them into the Raffle Prize Bags of your choice.
These prizes will be drawn at the End of Summer Party!
The last day to hand in Reviews for Book Bucks is Friday, August 17th, at the End of Summer Party.

Questions? ~ email, or call 432-7154
---
updated 08/17/12